 Your Total Solution toward ADA curb ramp compliance. ADAM captures 3D digital site models enabling efficient and effective Reporting, Analysis, Management, and (re)Design.
ADA Curb Ramp Compliance Solution
Capture comprehensive 3D digital models of curb ramps and surrounding areas to easily Analyze, Evaluate and Report ADA curb ramp compliance. Includes Job Management tools, Mapping, Archiving, and Engineering (re)Design Assets.
Webinar Registration
We have scheduled a Webinar for Tuesday, November 7, 2023 at 12:00 PM ET.
Register now. Space is limited.
Register for our Webinar
powered by
ADvanced Data Acquisition & Measurement
from

Rieker Total Solutions

Learn More
Fast
Complete curb ramp inspections in as little as
5 minutes.
Accurate
Measurements accurate down to 0.1″ (0.254cm).
NIST Traceability
National Institute of Standards and Technology (NIST) traceable calibration.
3D Model
Generate a 3D model and avoid having to revisit inspection sites.
Custom ADA Compliance Reports
ADAM is an efficient and effective ADA curb ramp compliance solution that enables digital capture, reports, analysis, and management of ADA curb ramp sites through its combination of hardware and web-based software having intuitive design and user interfaces. Integrates standard ADA curb ramp inspection form and adapts to  State specific measurements and evolving ADA guidelines. Readily populate State ADA curb ramp compliance reports with consistent, reliable, NIST traceable data.
Trust ADAM for accurate, defensible reports, ensuring a smooth ADA curb ramp transition.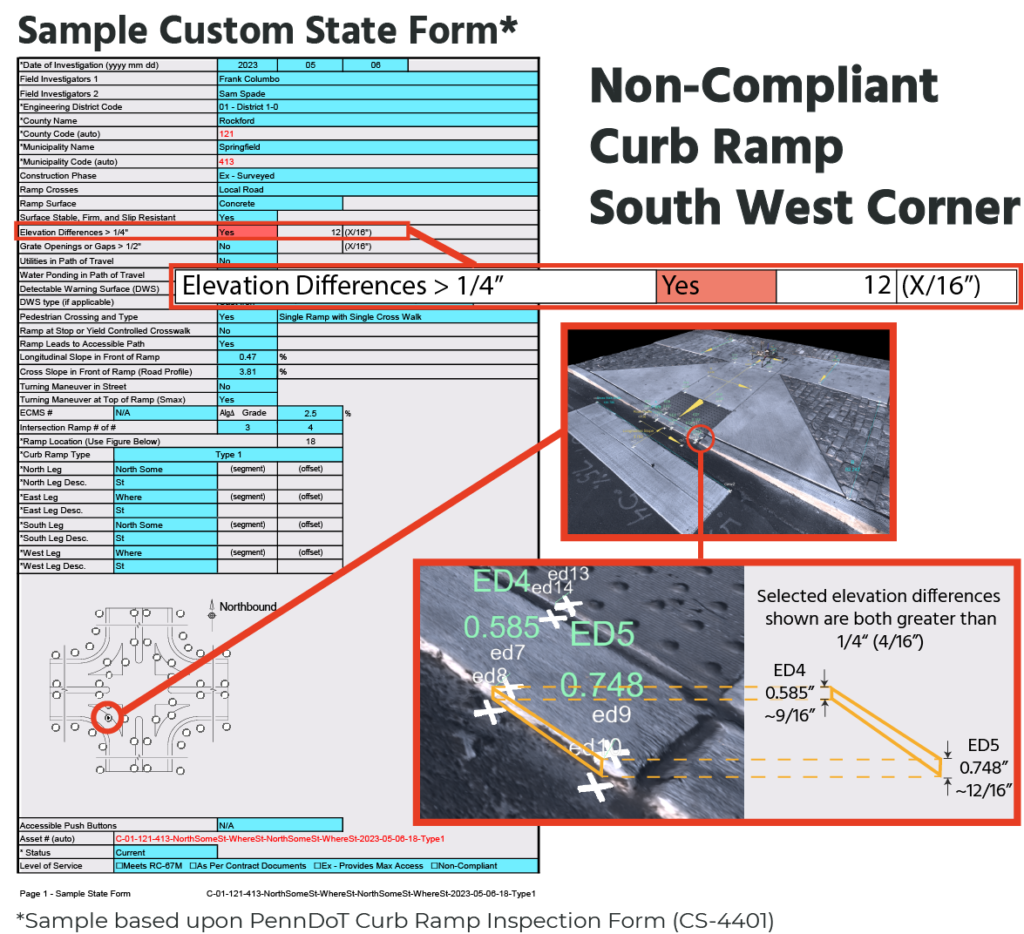 Model Analysis
Use the Model Analysis Tool to analyze the 3D digital infrastructure model to view and assess site condition, ADA curb ramp compliance, obstacles, and technical infeasibilities.
Results are National Institute of Standards and Technology (NIST) traceable and accurate to 0.1" (0.254cm).
Bring the site to you. No wasting money and time revisiting sites.
Save model views with all selected points of measurement enabling sharing with 3rd party stakeholders, archiving, and forensic documentation and review.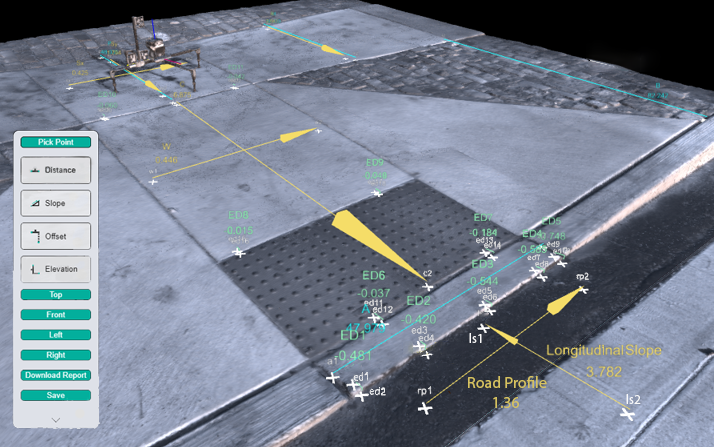 Model Analysis Tool
Online portal-based analysis and assessment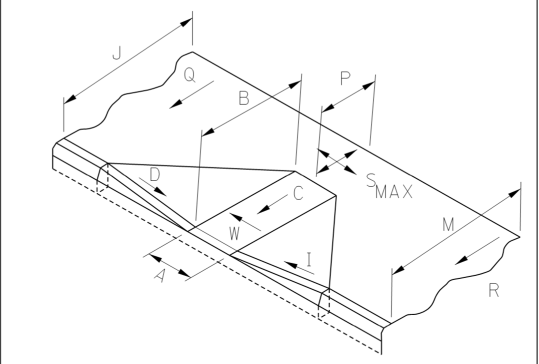 Sample Measurement Guide
Get all these needed measurements on the 3D digital model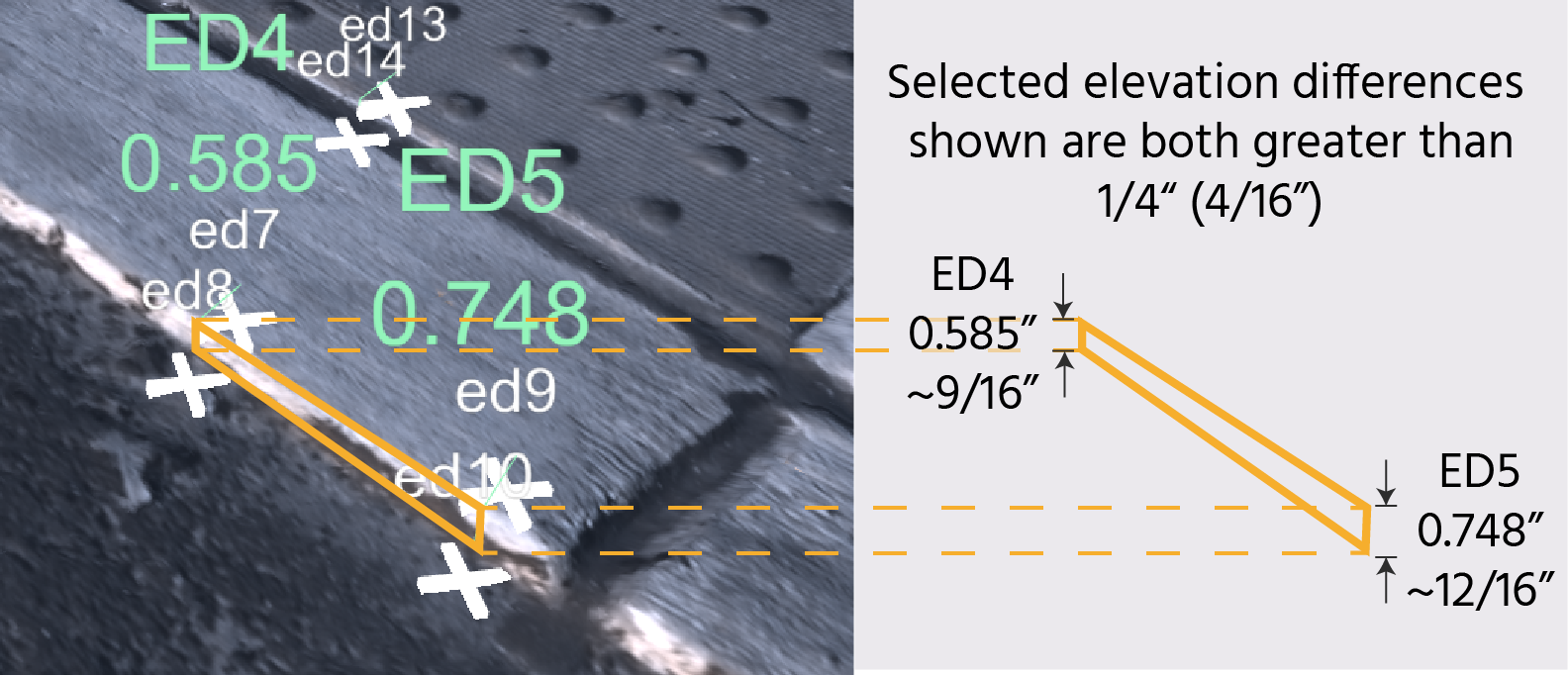 Bad news, it failed.  Good news, you know!
Gain confidence having complete and accurate data that is consistent, repeatable and NIST traceable.
Job Management
Online Job Management tools to effectively organize, schedule, view, monitor, and download files for use in 3rd party software.
Gain insight, oversight, and easily retrieve, export, and archive inspection records.

Track and view job status
View a map of jobs or groups
Schedule inspections with due dates
Manage users and assign responsibility
Download files for use in 3rd party software
Review or get measurements using the model analysis tool (MAT)
Monitor your progress toward ADA curb ramp compliance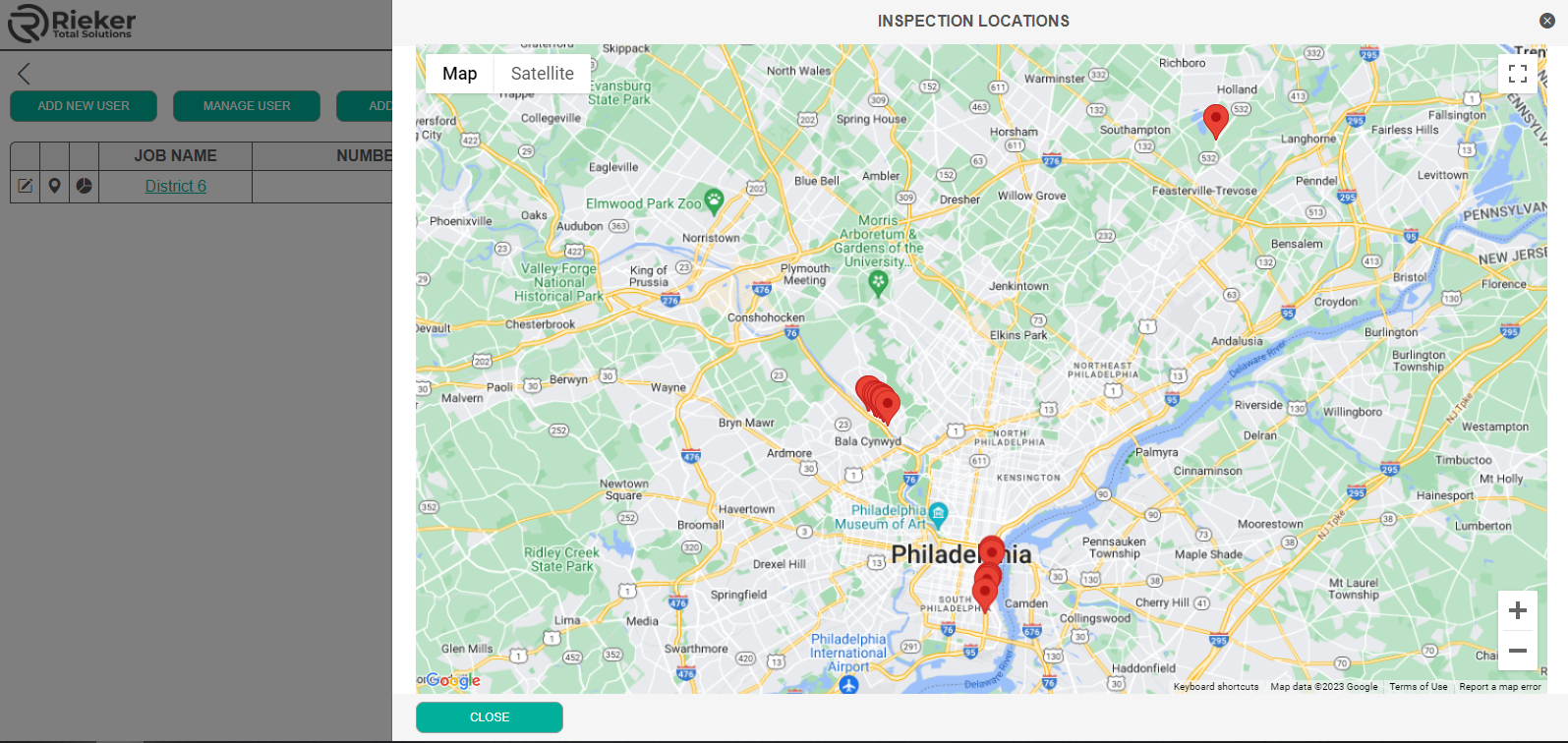 Inspection Locations
Filter and view by Job or Groupings
Design and Engineering
Bring the site to you.
At your fingertips, unlike other inspection processes and technologies, you are provided a 3D infrastructure model, the physical site's digital twin, that is exceptionally detailed and accurate.
View, asses and measure obstacles, technical infeasibilities, slopes, distances, and elevations.
Downloadable and shareable in a various file formats and units of measurement, these digital assets will save time, effort and money when (re)design or engineering is needed.
LAS file export supports inches, feet, or meters in full
or reduced resolution as preferred.
Convert LAS file to digital elevation maps in minutes.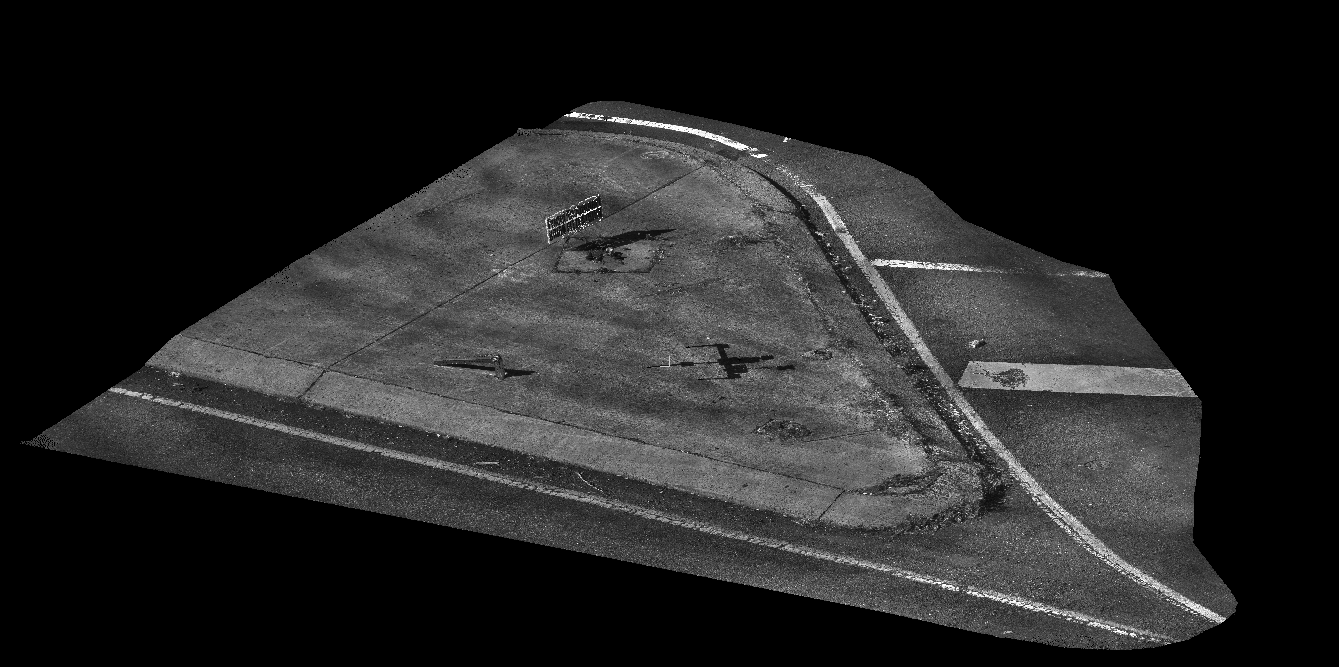 Point Cloud
Acquired at time of inspection.
Downloadable in multiple file types and units of measurement.
Orthophotos are available if needed.
Explore the 3D Infrastructure Model
Please note, this 3D model is a reduced resolution model for display purposes only and depending on your internet connection speed the model may take up to a minute to become interactive.
Mouse wheel to zoom in/out  |  Click and hold to rotate in any direction
AdVanced Data Acquisition & Measurement
ADAM
Reputation and Know How
With 100+ years of experience, leadership, and innovation, Rieker's Advanced Data Acquisition and Measurement (ADAM) solution combines hardware and specialized software resulting in an innovative world-class solution that captures 3D digital infrastructure models (a digital site twin) and enables highly detailed and accurate measurement and analysis on these models.
TRUST and CONFIDENCE
ADAM leverages Rieker's proven inclinometer (H6 Flex Series) technology to automatically determine and set a zero reference plane. The automated reference plane (ARP) equipment includes parts manufactured and calibrated to meet National Institute of Standards and Technology (NIST) certification standards.
Created with Rieker's expertise in computer vision tools and techniques and integrated with global positioning system (GPS) technology, the result is a location specific, highly detailed, and accurate 3D digital infrastructure model enabling NIST traceable measurement, analysis and reporting.
Effective and Efficient Capability
Using the Model Analysis Tool (software) included with ADAM, measurements made on the model (the 3D digital site twin) are consistent, repeatable, and NIST traceable.  As needed, model views including all measurements can be saved and shared with 3rd party stakeholder and exported in various file formats for use (import) in 3rd party software.
ADAM also includes a Job Management Tool (software) that enables  scheduling with due dates, categorization (grouping), mapping, assignment, and monitoring of job status.
ADAM powers a Total Solution for ADA Curb Ramp Compliance and Transition Plans.
How ADAM Overcomes Engineering Challenges in ADA Curb Ramp Design
Engineering firms encounter several challenges when designing ADA-compliant curb ramps. These challenges encompass factors such as slope, cross-slope, clear width, turning space, landings, curb cut placement, obstacles, detectable warnings, integration with existing infrastructure, maintaining accessibility during construction, and selecting durable materials. Ensuring compliance with ADA standards while working within existing constraints and navigating various obstacles demands meticulous planning and effective design.
Advanced Data Acquisition and Measurement (ADAM) offers a comprehensive solution to the intricate challenges of ADA curb ramp engineering. ADAM equips engineers with a detailed 3D digital model of the curb site, enabling precise measurements and in-depth compliance assessments. By providing compatible point-cloud and digital mesh files, such as LAS, in various units of measurement, ADAM streamlines the redesign process and fosters efficient simulation and analysis. It promotes collaboration, simplifies ADA compliance inspection reporting, and eases documentation. With its data-driven, true-to-life representation of the site, ADAM empowers engineering firms to confidently and efficiently address ADA curb ramp compliance.
Slope and Grade
Problem: Engineers face the challenge of adhering to ADA's maximum slope requirements while considering factors like available space, obstacles, and curb height.
Solution: ADAM allows for precise measurement of slope and grade, ensuring compliance with ADA standards. Engineers can assess these factors within the 3D digital model for accurate design.
Cross-Slope
Problem: Achieving the correct cross-slope is essential but challenging, especially in limited spaces, as excessive cross-slope can impede pedestrian safety.
Solution: ADAM's 3D model enables engineers to assess and fine-tune cross-slope requirements while ensuring safe and compliant designs.
Clear Width
Problem: ADA mandates a minimum clear width, which can be problematic when working within existing street and sidewalk constraints.
Solution: ADAM's data analysis tools help engineers evaluate available space, accommodating clear width requirements with the ability to view and consider obstructions like signposts, structures, and other situational constraints.
Turning Space
Problem: ADA standards specify turning space requirements, requiring engineers to ensure adequate maneuverability at the top and bottom of the curb ramp and along sidewalks.
Solution: ADAM gives a complete 3D view of the site and surrounding area to assist engineers in designing the necessary turning and maneuverable space helping avoid difficulties and conflicts on pedestrian pathways.
Landings
Problem: ADA demands level landings for smooth transitions, necessitating accurate design.
Solution: ADAM's data analysis ensures that landings are appropriately sized, level, and safe for wheelchair users.
Curb Cut Placement
Problem: Engineers must select the best curb cut locations considering factors like pedestrian flow and traffic patterns.
Solution: ADAM's comprehensive site modeling aids engineers in determining optimal curb cut placements for accessibility and safety.
Obstacles and Utilities
Problem: Engineers must navigate challenges like utility poles and obstacles when integrating curb ramps.
Solution: ADAM's 3D model helps engineers evaluate and work around obstacles and plan solutions effectively.
Detectable Warnings
Problem: ADA requires detectable warnings for ADA compliant curb ramp design.
Solution: ADAM's 3D models enable data analysis to ensure precise sizing and placement of detectable warnings to meet ADA specifications.
Integration with Existing Infrastructure
Problem: Retrofitting curb ramps into existing infrastructure requires seamless integration.
Solution: ADAM helps engineers ensure new ramps harmoniously fit with the surrounding infrastructure, which may involve modifications to sidewalks, curbs, and streets.
Materials and Durability
Problem: Selecting durable materials for curb ramp construction is crucial.
Solution: Overtime having accumulated data, ADAM can enable engineers to better assess materials for their ability to withstand weather, heavy use, and maintenance operations.
Conclusion
ADAM, Advanced Data Acquisition and Measurement, offers engineers a comprehensive hardware-software solution to address these problems effectively. It captures a detailed 3D digital model of curb sites, providing accurate data for informed design decisions.
Data Analysis
ADAM captures hard data, not interpretations, ensuring precise measurements.
It assesses the full area, including tie-in points, for comprehensive site evaluation.
Engineers can evaluate obstructions, technical infeasibilities, space, and grade from their offices.
Redesign Process
Engineers can efficiently redesign and experiment with designs, considering current conditions and obstacles.
When scans of the surrounding area is captured, ADAM helps plan alternate routes and temporary structures during construction.
Simulation and Analysis
ADAM's models are exportable to various formats and compatible with Engineering Design and Analysis software.
Combined with other software and simulation tools; it supports simulation and analysis to evaluate how proposed changes impact traffic flow, water flow, drainage, signage, and more.
Collaboration and Communication
ADAM facilitates effective communication with stakeholders by providing a clear representation of current situations and proposed changes while also facilitating feedback.
Documentation
It assists with project management, approvals, regulatory compliance, record-keeping, and legal filings.
ADAM empowers engineers to overcome ADA curb ramp design challenges with precision and efficiency, resulting in compliant, safe, and seamlessly integrated designs.
How ADAM Solves DOT ADA Curb Ramp Compliance Problems
The Department of Transportation (DOT) faces a complex challenge in achieving ADA curb ramp compliance. It is tasked with ensuring that curb ramps meet the strict guidelines set forth by the Americans with Disabilities Act (ADA), all while complying with court orders, addressing resident requests, conducting follow-up inspections, and coordinating remedies for compliance. Inconsistent measurements, data quality issues, legal risks, and the need to adhere to evolving ADA guidelines add further complexity to the DOT's mission.
However, there is a solution that offers a comprehensive and efficient approach to these problems—Advanced Data Acquisition and Measurement, or ADAM. This technology delivers reliable data, streamlined reporting, and the tools needed to address these challenges effectively. In this overview, we'll explore how ADAM provides the DOT with the means to navigate these complexities, meet its obligations, and streamline the compliance process while saving valuable time and resources.
DOT Subject to Court Order to Remedy ADA Curb Ramp Compliance
Problem: The DOT is under a court order to ensure ADA curb ramp compliance and seek the release of claims.
Solution: ADAM provides data that is reliable, repeatable, and National Institute of Standards and Technology (NIST) traceable, offering irrefutable evidence of ADA curb ramp compliance. ADAM reinforces knowledge and confidence that inspections, measurements, and ADA compliance reports are consistently accurate, verifiable, and ultimately defensible.
Obligation to Maintain Curb Ramps per 28 CFR § 35.133
§ 35.133 Maintenance of accessible features
Problem: The DOT must maintain curb ramps throughout the settlement period, requiring periodic inspections and efficient assessment.
Solution: ADAM allows for anytime, anywhere inspections to address resident requests or damage caused by environmental or traffic conditions. It delivers efficient and effective tools for the assessment of curb ramp ADA compliance and enables job management and monitoring.
Respond to Resident Requests
Problem: DOT must respond to resident requests for curb ramp maintenance by having a remedy in place within 12 months of investigation.
Solution: ADAM allows for on-demand ADA compliance reporting, even during busy periods. It quickly captures curb ramp data and facilitates consistent and verifiable completion of the compliance reporting form. As well, comprehensive views and design assets enable assessment of remediation requirements, including designed solutions.
Conduct Follow-Up "Post Construction" Inspections
Problem: DOT must conduct follow-up inspections after construction to confirm and document ADA compliance.
Solution: ADAM provides a comprehensive view of curb ramp compliance, including a 3D interactive model, record of all measurements made on the model, still images, GPS data, and an ADA compliance report, which can be easily retrieved anytime, anywhere and shared with 3rd parties.
DOT Coordination of Remedies for Curb Ramp Compliance
Problem: The DOT needs to coordinate remedies for curb ramp compliance with road/street alterations or new construction.
Solution: ADAM's onboard job management tools facilitate coordination of job schedules and assignments, ensuring a smooth process.
Publishing Online WAG-Compliant Reports
Problem: DOT needs to publish web-accessible status reports on curb ramps' installation and remediation.
Solution: ADAM's data files, imagery, notes, and reports are readily available for download, supporting the publication of online, WAG-compliant status reports.
Note: WAG meaning Web Accessible Guidelines
DOT Must Provide Training
Problem: The DOT is obligated to provide training on curb ramp installation, remediation, and maintenance.
Solution: ADAM can be tailored for training and deployment to meet the organization's specific needs and obligations.
DOT Challenges with Scale and Scope for Achieving Compliance
Problem: DOT faces challenges due to the volume and variety of work to be done needing strategic management.
Solution: ADAM simplifies the process by providing initial inspection results, scope determination, and digital assets for remediation or construction planning. It is cost-effective and efficient. 
Rieker is customer driven and committed to the organic improvement of ADAM to better serve our customer and provide better tools for planning and prioritization.
Data Quality Concerns Undermine Confidence in Conclusions
Problem: Inconsistent measurements and poor data quality pose legal risks, demonstrating non-compliance.
Solution: ADAM offers a standard ADA curb ramp inspection form that can be tailored to State requirements and evolving ADA guidelines. Guided inspections ensure alignment with standards, while data mapping reduces errors and saves time during report creation.
Adherence to Upcoming Guidelines
Problem: DOT needs to adhere to upcoming US Access Board Accessibility Guidelines for Pedestrian Facilities in the Public Right of Way.
Solution: ADAM is flexible and can integrate with any guidelines and requirements. Back-end configuration of the Model Analysis tool enables definition of measurement requirements and report mapping to auto-populate compliance reports, ensuring adherence to new regulations.
Legal Challenges and Defense
Problem: DOT must address challenges related to data quality, measurement errors (e.g., transposition, calibration), and report management.
Solution: ADAM minimizes data quality issues through guided measurements, automatic recording of measurement points, and embedded measurement validation feature. It provides an indelible record, supporting maker/checker processes for accurate data.
Conclusion
In conclusion, Advanced Data Acquisition and Measurement (ADAM) offers a comprehensive solution to the problems faced by the Department of Transportation (DOT) in achieving ADA curb ramp compliance. ADAM's capabilities range from reliable data collection to efficient coordination, ensuring accurate reporting and adherence to evolving accessibility guidelines. This technology not only helps the DOT meet its obligations but also streamlines the compliance process, saving time and resources.